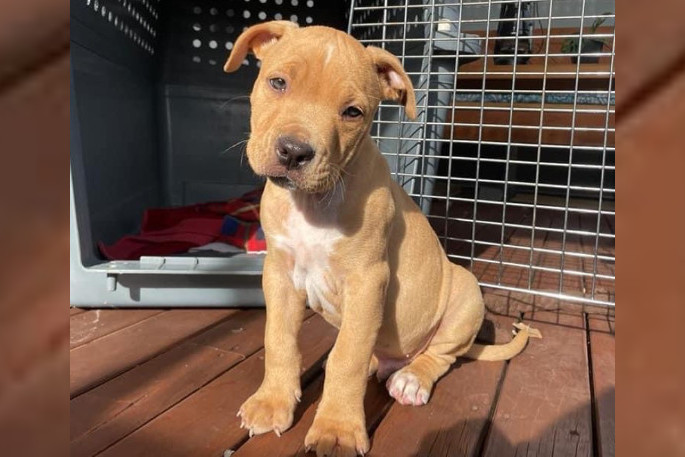 SunLive – Shelter Dog Adoption Option at Te Puke Pet Expo
Anyone interested in adopting a shelter dog is encouraged to visit the RRR Pet Expo in Te Puke on Saturday.
The MyHooman team is on the road, helping shelters connect good dogs with their humans forever.
They'll be on hand from 10 a.m. to 2 p.m. on Saturday, July 2 at the RRR Pet Expo in Te Puke Memorial Hall, where locals can sign up to match with a shelter dog on MyHooman and help RRR raise much-needed funds.
For many canine years, humans adopted furry companions based on their "wishes". But what about the dog's needs?
Pesto. Photo: MyHooman.
New Zealand tech start-up MyHooman thinks every puppy, dogger and woofer should come first, so they've flipped adoption by matching the right human to every pet.
"Because no matter the size, shape or color, all pets deserve the perfect hooman forever," a MyHooman spokesperson said.
"MyHooman, helping place more dogs into loving homes as New Zealand sees rise in abandoned dogs in shelters."
.As the cost of living increases, so does the number of dogs turned over to shelters.
"That's why this smart pet adoption system is needed more than ever," says a MyHooman spokesperson.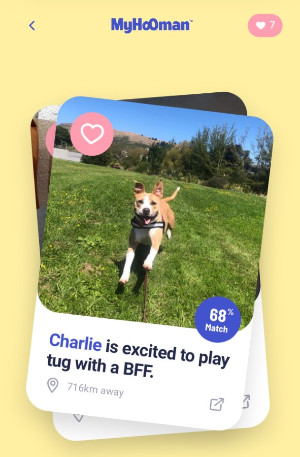 MyHooman has already helped over 500 shelter dogs find their forever homes since it launched in New Zealand just under two years ago.
Co-designed with animal shelters, MyHooman takes lifestyle information from potential adopters and uses it to find the pets that are best for them.
It analyzes the needs of each animal added and matches them with information about the lifestyle of potential adopters.
This means pets are matched with the right humans for them, are more likely to get a perfect match the first time, and are less likely to be sent back to a shelter.
When adopters register with MyHooman, they are shown suitable pets, so the animal is much less likely to be returned to a shelter.
With growing concerns within the shelter community about an increase in animal handovers, the MyHooman team is looking to rectify this, flipping the traditional adoption model and finding the right human for each animal, the first time.
To learn more, click here