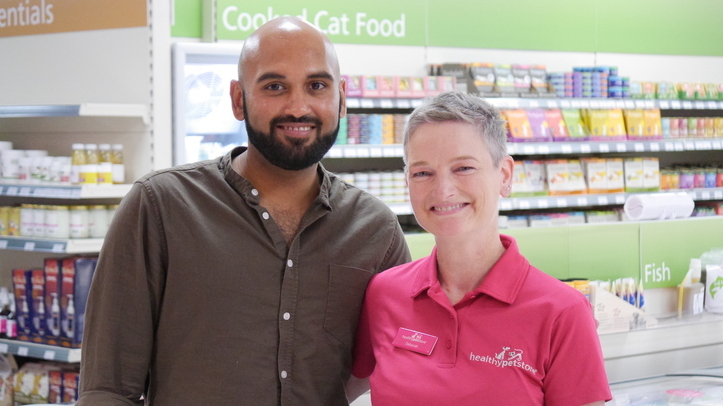 Retailer hosts dog trainer event with Chirag Patel
Southampton retailer Healthy Pet Store held its first dog training event, with a visit from canine behavior expert and TV star Chirag Patel.
The store welcomed over 30 dog enthusiasts to its event, Chirag on the High Street, where Patel mingled with dog trainers from across the region and gave a talk on the human-animal relationship and new concepts training, including a live demonstration. Attendees also got to review the latest training equipment and rub shoulders with like-minded professionals.
Healthy Pet Store General Manager Deborah Burrows provided bubbles and canapes for guests, who all returned home with a goody bag including products such as an Acme whistle, paracord lanyard, plastic toy fleece and a thermal bottle.
Deborah said: "The event was just fantastic. Chirag offered such interesting insight into some of his behavioral concepts and challenged the way we describe relationships with our pets.
"Everyone had a smile on their face and the coaches said they really enjoyed meeting and mingling with Chirag. We all learned a lot from him. I would like to say a big thank you to Chirag for his visit.
"Loved seeing so many people from the dog lover community come together to learn and socialize. It was such a wholesome evening. The goodie bags were a treat too.
Chirag Patel is an internationally renowned animal behaviorist and consultant, known for his work changing the way we explore our relationships with companions and zoo animals. It has also been featured on BBC One, Channel Four, 5 Star and CTV.