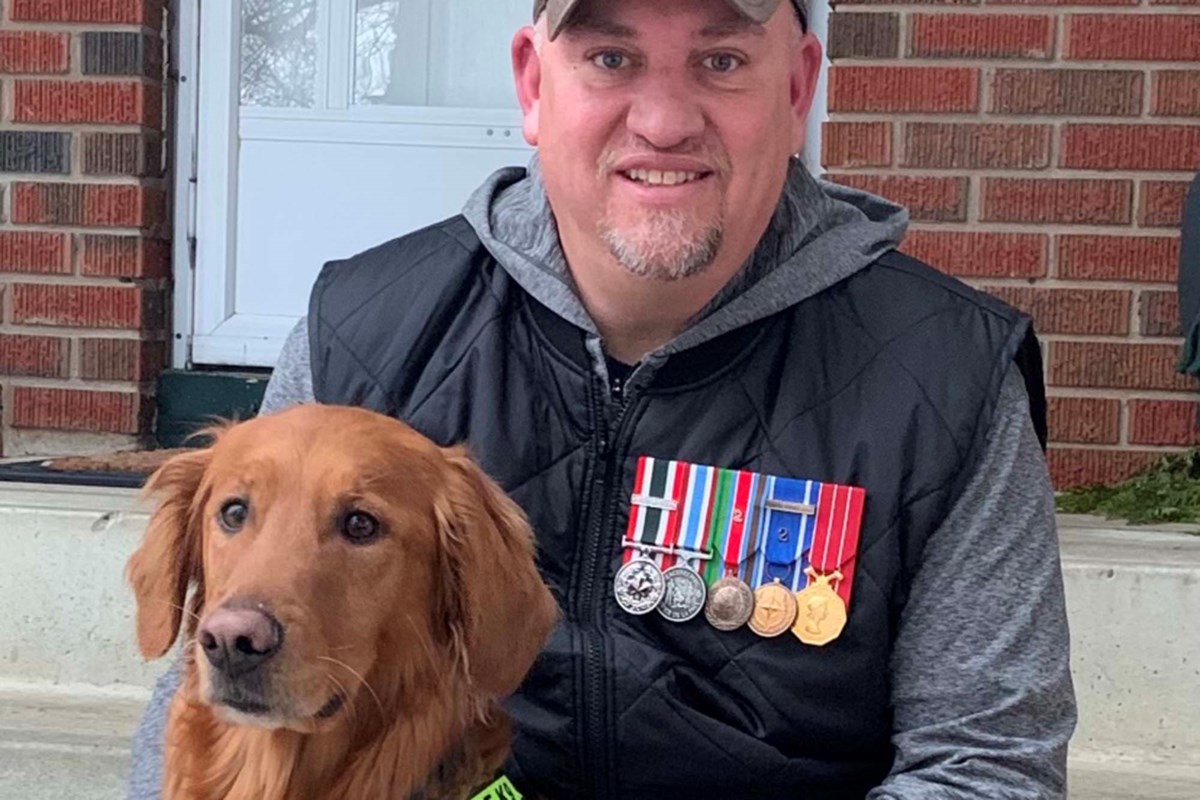 Local service dog trainer gets green light from province
"I wouldn't even say I do this for a living. I do it because I want to help people. I mean it."
A St. Albert-based training company has been approved to offer service dog training as part of a provincial government effort to increase the availability of service dogs in Alberta.
Alberta Community and Social Services Minister Jason Luan announced June 24 that the province will provide $300,000 in grants to nine organizations in an effort to increase the supply of service dogs in the province.
"This will reduce the cost for Albertans with disabilities to obtain qualified service dogs for their needs," Luan said at the June 24 press conference.
"In fact, with additional funding and organizations, up to 80 service dogs a year can be qualified to serve in Alberta," Luan said.
As part of his announcement, the minister also said that three new organizations are approved to qualify service dogs, including Holdfast K9, former St. Albert resident John Dugas.
Dugas, head trainer of the family business Holdfast K9, has been training assistance dogs for a few years. As part of the charity he chairs – Courageous Companions – he provides service dogs to veterans and first responders.
To training assistance dogs under a new business name, Dugas had to apply to the province to be re-certified as a trainer. Dugas said the process was simple, thanks to his years of experience training service dogs and working with other training organizations.
"I dealt with the Courageous Companion app…so mine was really easy," he said.
Dugas, an army combat engineer for 30 years before retiring in 2008, said he typically receives twice as many calls from members of the public who are not eligible for Courageous Companions services, but who are looking for assistance dogs.
"I decided maybe I should start my own business," Dugas said.
With Holdfast K9, Dugas offers "owner training," meaning he takes clients who want to have their own dogs certified, and he will train both the owner and their dog to prepare them for the job. provincial government assessment.
"What happens is I help them train their dogs for a year or a year and a half, depending on how long it takes, and they book the test with the province," Dugas said.
"I would say probably 70 to 80 percent will pass, and the rest won't pass," Dugas said. "It all depends on the dog.
Dugas said he recently moved to an area in Parkland County to expand Holdfast K9 services. The company offers obedience training, behavior modification, a "board and train" program and now training for service dog owners.
Dugas said he also makes custom dog crates.
"If someone had told me six years ago that this is what I would do for a living, I would have laughed at them," he said.
"I wouldn't even say I do this for a living, I do it because I want to help people. I sincerely mean that."
Dugas said he is currently completing a working dog training course. Once he completes the course, Dugas said he will be able to train narcotic dogs, guard dogs and bomb-sniffing dogs.
When asked how he got interested in working dog training, Dugas replied, "It just seemed like the way to go with me."
"I've actually been more naturally drawn to this side of the house since my time in the military working with dogs overseas… but I love the work of medical service dogs.
Dugas thinks the added funding and newly qualified organizations will make a difference in Alberta, where he says the current demand for service dogs is "crazy."
"I was getting calls from people saying, 'We call these organizations and no one answers the phone,' or 'They have a four-year waiting list.'"
He said he thinks the funding will make a difference, "maybe not a big difference, but you can only eat the elephant one bite at a time [and] You have to start somewhere."