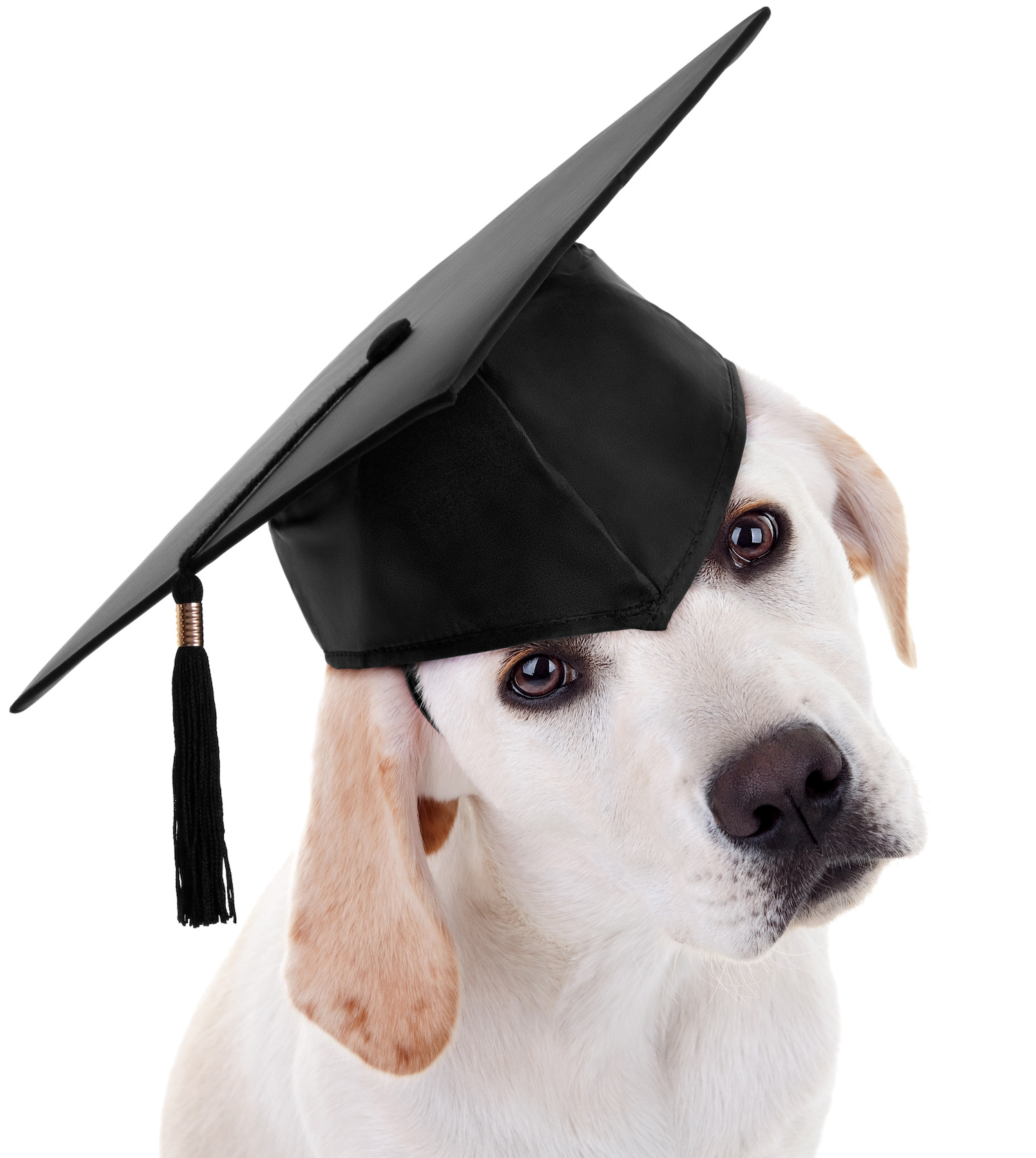 Ask the dog trainer: what do we get for a puppy?
Hello Kendal,
My roommate and I are getting ready to pick up an adorable eight week old Husky puppy and were wondering if you have any advice for new dog parents on what we should buy before he arrives? We researched online and spoke with friends and family, but the deluge of information – most of it conflicting – overwhelmed us. What do you suggest we should do to prepare for Harvey's arrival?
Count the days!
-Marilyn and Samantha

Dear Marilyn and Samantha,
Congratulations on the newest addition to your household! Puppy life is all too short in the lives of our four-legged best friends, and we understand the excitement!
My husband and I raise and train puppies every year in our home, and the first item to cross off our to-do list is to schedule an appointment with our local veterinarian.
It's important to help your puppy feel comfortable and safe around healthcare professionals. They can check him up, start his shooting schedule, and microchip him so that if he ever gets lost, he can be easily identified. Building a strong relationship with your veterinarian, groomer, and other canine professionals who will interact with your pup regularly is invaluable in teaching him early on that being touched and handled is safe and fun.
Then we go shopping! When it comes to gear, you can choose to be as minimalistic or as wild as you want. My first purchase is usually to find a safe place to sleep. Because Huskies tend to get hot, you may find a gel cooling pad or raised platform mesh bed is preferable to a fleece pad. With young puppies, I suggest introducing the bed with supervision for the first few days to make sure he doesn't chew on it.
We strongly suggest that you train your puppy to sleep alone in a crate from the first night. It can be very tempting to cuddle up in bed with your adorable pup, but good crate training helps enormously with potty training and keeps curious and stray puppies safe.
Because your pup will grow to be a big dog, I recommend buying a crate with a divider so that as he grows you can adjust the size of the space available. I prefer collapsible metal crates with a divider for my young puppies at home and in the car because the trays pull out easily and they're relatively easy to handle. I use heavy plastic sided crates in my home for my adult dogs and soft sided travel crates when we work overseas.
When preparing a puppy, I will also set aside a bowl of water and food. I prefer my dog ​​bowls to be stainless steel because studies show that steel collects less bacteria than plastic or ceramic. I also buy kibbles made specifically for puppies because they contain a higher percentage of protein and other essential nutrients for growing dogs. Age-appropriate teethers are also important for channeling a growing puppy's insatiable need to chew. Each pup has their own preference for chew toy texture, size, and shape, so have fun choosing from a wide selection. Rawhides and rope toys are strongly discouraged as they can cause intestinal blockages.
I always suggest clients use a non-flexible leash and a simple collar to start their puppy journey. A long leash is useful to keep in the garden for quiet exploration with supervision, and I usually keep a shorter leash in my car to secure our pup for transport. Remember to remove your puppy's collar before putting him in the crate or letting him play with other dogs.
Your pup may come with official papers proclaiming his breed and registration, his initial health check, and any vaccinations he has ever had. I add relevant receipts and documentation to this record as our pup matures, such as training logs and temperament evaluations. If you choose to purchase pet insurance, you may include this information in this record. Instead of keeping a physical folder with your dog's information, you can scan and save the documents to a USB drive or purchase a collar with a QR code that links that information to the cloud.
Finally, I coordinate with my friends and family to begin socializing our new puppy. We host wine and cheese nights and everyone is encouraged to interact with our newest family member. I like to expose young dogs safely and slowly to uniformed police and firefighters, men in hats and sunglasses, and soft-touch mature children.
Kendall and Chandler Brown are owners of Custom K-9 Service Dogs, a dog training business serving Minden/Gardnerville, Carson and Reno. For more information, visit customk9servicedogs.com or email customk9servicedogs@gmail.com.