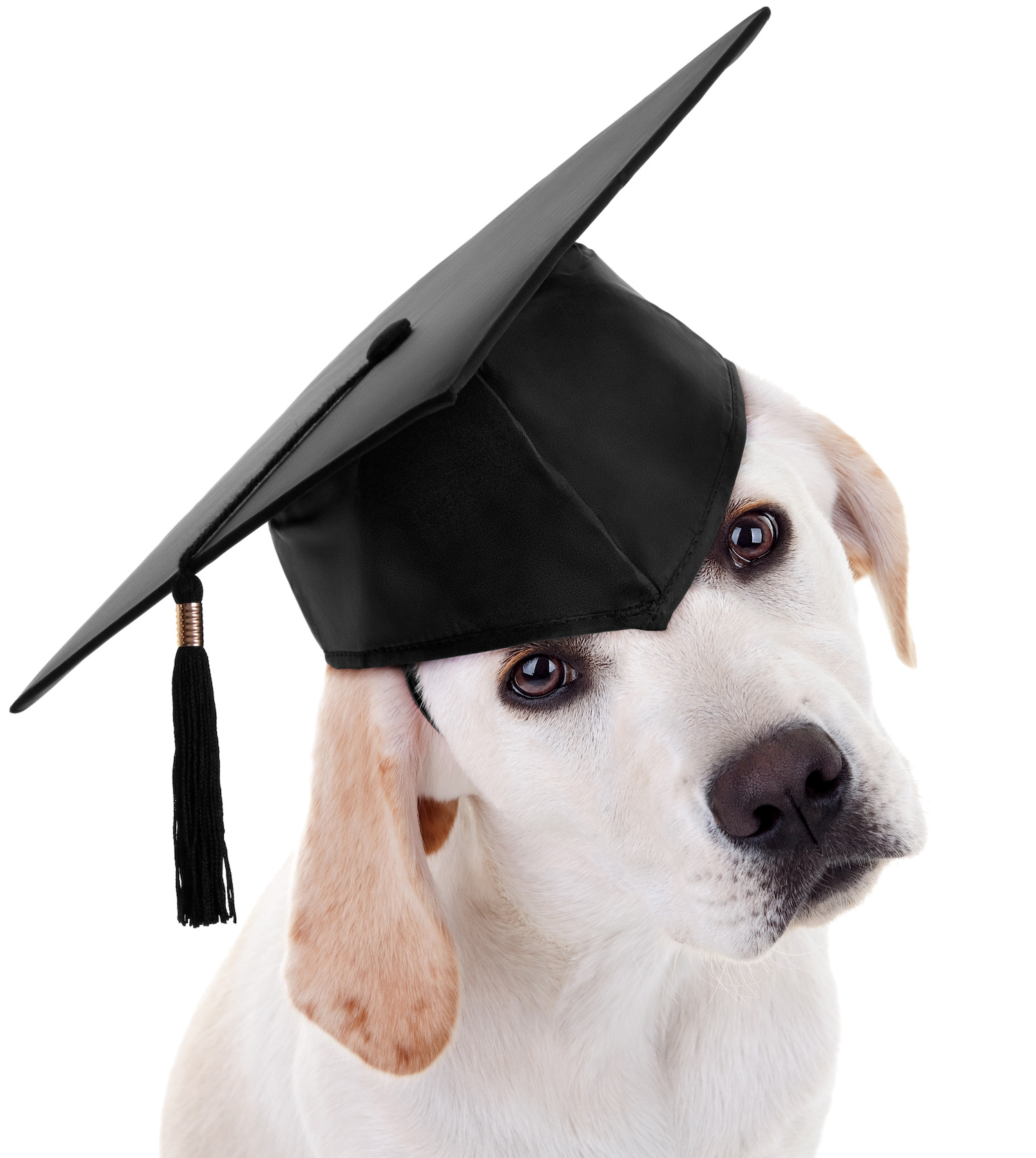 Ask the Dog Trainer: Options for Dining With Your Dog
Dear Kendal,
We recently adopted a two-year-old miniature schnauzer named Betsy and she has been a fun and loving companion. I would love to take her out to dinner with us and was wondering if you had any tips. Thanks!
-Breakfast with Betsy
Dear breakfast with Betsy,
Our beautiful city has many wonderful cafes, eateries, restaurants, bars and eateries, and dogs can greatly benefit from the socialization found at the table as they soak up the sights, sounds and smells.
Most restaurants do not allow pets and only allow task-trained assistance dogs to accompany their disabled handler. However, we live in an area with great pet friendly places. Call the staff and ask if they allow pets and if they have any other requirements or rules before bringing Betsy. Some places only allow dogs on outdoor patios or in certain areas for sanitary reasons. They can provide amenities such as water, treats, or even offer a dog menu so Betsy can snack alongside you. I find the restaurant staff to be a wonderful resource as they may have unique additional information about their location. They can suggest special pet-friendly events or even suggest other local establishments to visit.
Some of my favorite pet-friendly restaurants in Carson City are Fox Brewpub and Mom and Pop's Diner. When I'm in the mood for an adult drink, the Bank Saloon hosts Puppy Hour on Tuesdays from 2-7 p.m., which includes a free puppy "cocktail" and a bandana. In Reno, the Wild River Grille or Squeeze In are always great options, and when I'm in the Minden/Gardnerville area, Minden Meat and Deli and Jerry's are local favorites. It's important to remember that the vast majority of pet-friendly dining takes place on outdoor patios, so expect to be exposed to the elements.
When I go to a pet-friendly restaurant, I bring a small tote bag with a cool bottle of water, a collapsible bowl, and some treats or a long-lasting chew. Although the staff can provide water and treats for your dog, I prefer to provide my own. My German short hair is allergic to chicken, which is a common ingredient in many treats, and my lab loves to snorkel in bowls of water, so to avoid a digestive upset or turn the restaurant floor into a slide, I bring my own rewards and a deep, splash-proof container.
You can also bring a mat for Betsy to lie on. I prefer beds that fold up into a neat little bundle that can slip easily into my bag, but even a towel or bath mat will do. A leash that can easily be looped around a table or chair leg is also a wonderful convenience so your hands can be free while Betsy stays safe.
There is a specific etiquette I observe when dining at a pet-friendly restaurant. After all, sharing a meal with your pet should be a relaxing and enjoyable experience for all parties present. It is advisable to ensure that Betsy is comfortable and confident in outdoor dining environments. Dogs who become stressed or over-excited by loud noises, crowds, other dogs, or by standing still will appreciate being left home with a tasty chew and their favorite soap opera on TV. If your dog is barking, pacing, panting excessively, or displaying other signs of anxiety, it's best to remove him from the situation until he's happy and relaxed. Dogs that nip, aren't potty trained, bark, or lunge at other dogs or people need additional behavioral training before they can safely thrive in a restaurant.
Specific obedience training I would suggest would be extended stay at your feet or under a table, along with polite greetings from other people and dogs. I encourage my clients to practice first at home or at training sessions before venturing out in public, so you can judge your dog's patience and identify areas that need attention.
Also, I recommend being able to walk calmly on a leash without your dog pulling you before visiting a pet-friendly restaurant, so you can squeeze between tables and sit down. Other diners and restaurant staff will be very grateful when your dog walks alongside you to your table and waits quietly while you eat.
I strongly advise against allowing your dog to eat from your plate, receive table food, or urinate on the premises, as this could result in fines from the health inspector and the restaurant changing its policy animal care.
By starting with shorter trips to a few pet-friendly places, getting to know the staff, and perfecting your restaurant etiquette, you and Betsy can become wonderful ambassadors and welcome guests.
Have fun and enjoy your summer!
Kendall and Chandler Brown are owners of Custom K-9 Service Dogs, a dog training business serving Minden/Gardnerville, Carson and Reno. For more information, visit customk9servicedogs.com or email customk9servicedogs@gmail.com.