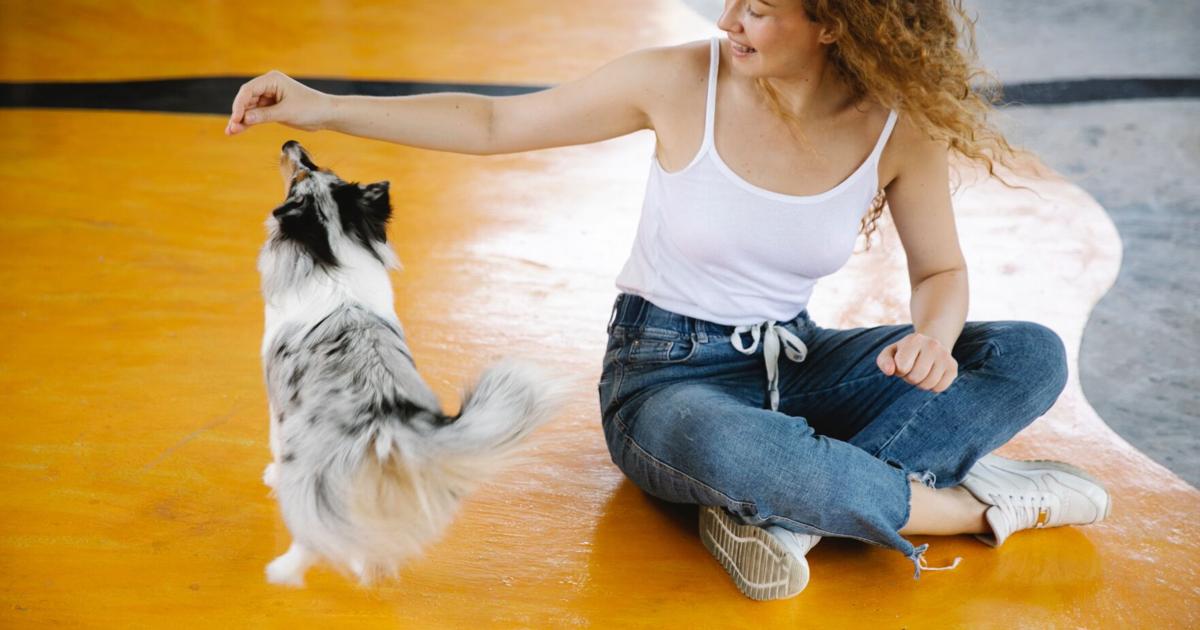 From the Dog's Paw: How to Find a Good Dog Trainer | Pets
Woofs, with the addition of Abby to our family and our recent move to the countryside, we need to find a dog trainer to teach her how to be a dog. She was good at being a puppy, but she still has some rough edges that she needs to iron out. Once she does, she'll be the best dog she can be. Barking! We can hope! Argh? ! Humans can ask many questions to find the right trainer and it will take some research to find the right one for you and your dog. Barkingly, it will be worth the time and effort.
Growl! Growl! Dog training is an unregulated industry. Any human can decide to venture into the business, print business cards, build a website, and work with clients. Before you spend your hard-earned cash, it's important that you do your research and pay attention to the selection you've made when working with other dogs and your own.
Woofs, one of the first criteria we use is location. Barks, when I was first adopted, Dad was impressed with a trainer at Ashburn. They came highly recommended by my vet and were fun to meet at various canine events. Their website was the best and they had an awesome list of training courses. The pabot? Classes were offered at a time that involved coming home from work and then going to class at peak times. The office was also a good distance away. For us, it was neither practical nor a good idea to come to class tired and late. Paws, we also didn't just want to choose the courses closest to us.
The first important aspect of a dog trainer that we wanted to know was his philosophy and teaching method. We support "pawsitive reinforcement" which does not use any means of physical or human punishment for the dog with their error. "Patted Reinforcement" training rewards the dog for appropriate behavior by teaching an alternative behavior replacing the inappropriate behaviors. These techniques are based on the science of animal learning and often benefit the strengthening of the owner-dog bond which fosters a love of learning in dogs.
Woofs, not all dogs will benefit from training in a classroom with other dogs and humans around. Barking, your dog may do well in private one-on-one sessions. For me, it was necessary to pay attention to specific skills so that dad and I could work well together. Although I took a few classes at a local pet store, most of my training was private. My human has special needs that had to be taken into consideration.
Paws, when we decided on a course, I wanted to observe one or two by the trainer we had selected. It is important to note whether the dogs and humans seem to be happy during the sessions. If you have the chance, talk to the humans in the trainer class to get their opinion. Are they satisfied with their sessions? What is the attitude of the trainer in class? How do dogs react? How many dogs per trainer? Woofs.
I bark, I'm interested in knowing what kind of tools a dog trainer uses too. For barking, I'm not here to be shocked, so no shock collars, and I also don't want to see claw collars or choke collars or flexible leashes. Paws, I expect to find them using leashes, flat collars, halters, treats, toys, harnesses and lots of paws.
Barkingly, another concern for me is if the area where I will be trained is clean and sanitary? If a dog, or even me for that matter, has an accident while sharing our personal business cards with others, how is it handled? Supplies should be readily available for cleaning. Legs, floors, doors, gates and all entrances should be clean. Woofs.
Barks, that's where I like to have fun. I want to know what is the training of the dog trainer? Do they have a bunch of letters after their name like APDT, IAABC, NADOI or CCPDT. Do they continue their studies regularly? Are they up to their skills? Are they still looking for ways to teach better? After all, they'll be teaching the best dog ever, so they better be the best too.
About Us!
FRAME! MEOW! Do you like our articles? Barks and purrs, pawlease follows us on www.fromthedogspaw.com by email to enjoy our adventures! Noah, Samson and Abby are Pawthors who offer dog/cat care advice using facts and humor, and entertaining stories about their lives with humans! Our human, Allen Pearson, is a canine, naturalist, and railroad photographer and writer. Find us all on: www.fromthedogspaw.com, www.instagram.com/fromthedogspaw, www.facebook.com/fromthedogspaw.