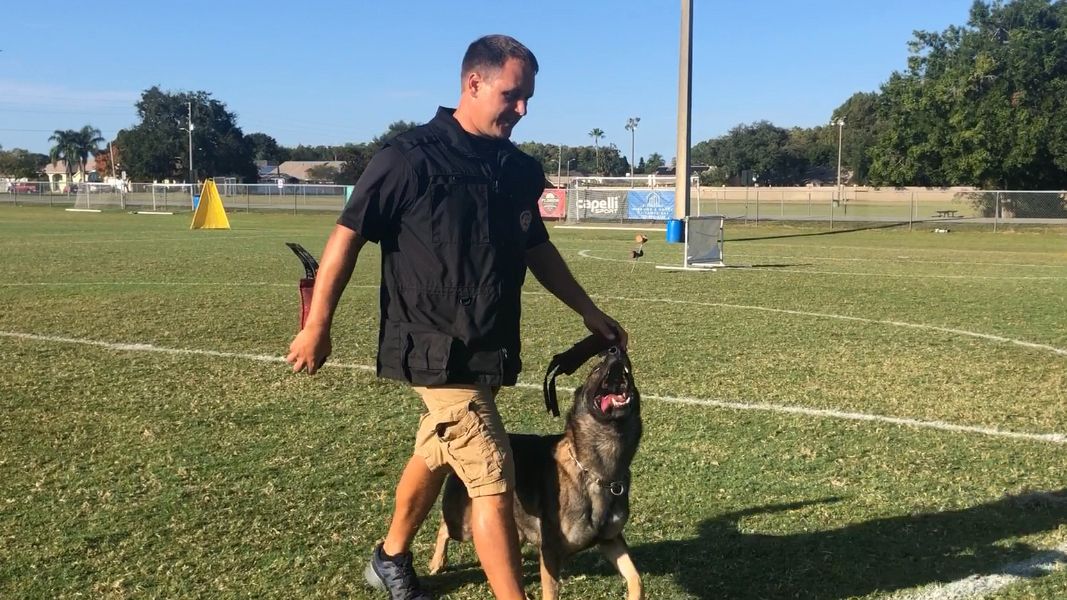 Bay Area dog trainer heads to world championship
TAMPA — A local trainer and his trusty dog ​​are heading to the international stage to compete in Spain's WUSV World Championship, a competition for German Shepherds.
---
What do you want to know
Chris Meverden is the owner of North Tampa Dog Training
He and his dog Arik will compete in the WUSV World Championship in Spain
The competition begins on October 31 and lasts for seven days
---
Chris Meverden, owner of North Tampa Dog Trainingand her dog Arik are just one of six pairs that will represent the United States at the competition, which is for IGP, a popular sport that originated as a breed evaluation test.
"When he's just a house dog, he's just a normal, happy dog," Meverden said. "But when it's time to work on the pitch, it's time to go."
This will be Arik's first time competing on an international stage, but it's in his blood. Danger, the dog that sired Arik, has already competed in WUSV three times, placing eighth in the championship in 2013. Danger died just three weeks after Arik qualified for this year's championship.
"It's nice to know that his blood lives on in this next generation and you still feel like you have a piece of him," Meverden said. "You know you're going out on the pitch and it's almost like he's there with you."
The competition begins on October 31 and lasts for seven days.
Use the video link above for the full story from Spectrum Bay News 9's Cait McVey.